Millin C. Budev, MD, FAAO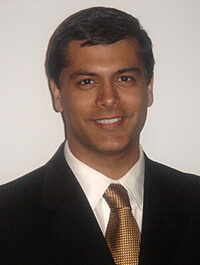 "It is truly a privilege to be able to help people to regain their healthy vision and enjoy the world around them again. I am blessed with the opportunity to effect such a positive change in the lives of my patients."
Millin C. Budev, MD, FAAO, is a Board Certified ophthalmic surgeon and managing partner of Carolina Cataract & Vision Center, LLC. He has a long history of treating patients with various eye health issues.
Dr. Budev focuses his practice on surgical solutions to eye diseases such as cataract, refractive, and glaucoma surgery.  He has a special interest in the development of intraocular lenses and has performed thousands of eye surgeries using this technology.
After graduating from University of Michigan with Honors, Dr. Budev received his medical degree from the Medical College of Ohio. There, Dr. Budev was selected as a member of Alpha Omega Alpha, the only Medical School Honor Society. He was named Medical Student of the Year in ophthalmology and was elected Student Body Vice President his senior year. Dr. Budev then completed his internship in the Department of General Surgery at the Medical University of South Carolina. He went on to complete his residency in ophthalmology at MUSC. Dr. Budev has authored several clinical publications and is involved in developing future clinical trials research at Carolina Cataract and Laser Center.
Dr Budev is a board certified ophthalmic surgeon specializing in cataract and refractive surgery and glaucoma management. Dr Budev's interests in providing options for patients desiring spectacle independence have positioned him as one of the leading premium lens surgeons in the area.
To learn more about Millin C. Budev, MD, FAAO, please visit his practice web site at www.carolinacataract.com